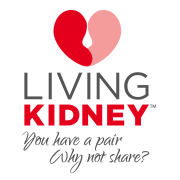 THANK YOU
for considering the gift of organ donation! We are so touched by your selfless act of love and friendship!
We understand this is a huge ask, and not for everyone. The good news is that you can take the first step to find out if you could be the possible donor for Caleb without us ever knowing, and there is NO obligation!
Here is information on first steps to be a living donor for Caleb:
The first step to donation involves a phone call and screening information. Caleb's transplant will happen at Children's Mercy Hospital in Kansas City but the evaluation and surgery for the donor happens at KU (University of Kansas Health System), just a few miles away!
The call only takes about 10 minutes. The number is 913-945-6929. The call goes to the KU living donor program and calls are answered from 7am-4pm (CST) Monday - Friday.
You will give them Caleb's name and will then be asked several questions about you and your health. If everything sounds good, they will send you a health background questionnaire and a blood pressure cuff. You'll take your BP for 5 days and then send back the reports of your readings.
When everything is returned to KU, the transplant team will review your information and decide if you are a good match.
It is COMPLETELY CONFIDENTIAL. We will not know that you called them unless you tell us!
If you are a match and a good candidate, you are in NO way committed to proceed with the surgery.
You are the ultimate decision maker!