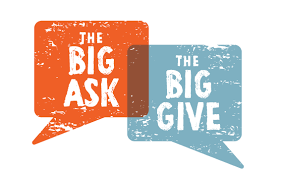 Kidney donation is
pretty miraculous
.
It can happen in one of two ways- from a deceased person (someone who has had a traumatic, unplanned accident and is considered brain dead and on life support) or from a living donor.
With a living donor...
The new kidney would on average provide Caleb with 15-20 years of a normal functioning kidney...or maybe even more with ongoing medical advances!!!
Caleb's medical team strongly prefers a living donor as the kidney will last TWICE as long and assures the best match possible. It also allows him to get this life changing surgery when his body needs it and not have to rely on the unpredictable nature of a deceased donor kidney becoming available.
We know this is a
Big Ask.
We appreciate anyone and everyone who would even give organ donation a thought, whether you are family, friend or someone who has stumbled onto this website.
Am I a candidate for donating a kidney to Caleb?
Age between 18 and 50(ish)
Body mass index (BMI- an indicator of your height to weight ratio) of 35 or lower to consider being evaluated and BMI of 30 or lower to donate.
Generally healthy (though it's ok to be on some medication) and without diabetes, history of stroke, cancer in the last 5 years (other than basal or squamous skin cancer)
Blood type A or O. Positive or negative doesn't matter. HOWEVER, even if you are a different blood type, you could still help by being part of a paired donation (process where living donor kidneys are swapped so each recipient receives a compatible transplant).
The
Big Ask Big Give
website provides additional information about living kidney donation.
Click on the link below for information from the National Kidney Foundation