Caleb is the most awesome kid ever, but hey, we are pretty biased! We joke that since he is our only child, he is blessed with the personality of at least 2 or 3 kids!
He just started 6th grade at Heritage Middle School in Liberty, Missouri. He absolutely LOVES to learn- especially any kind of trivia and isn't shy to tell you countless details on geography, Presidential trivia or the periodic table!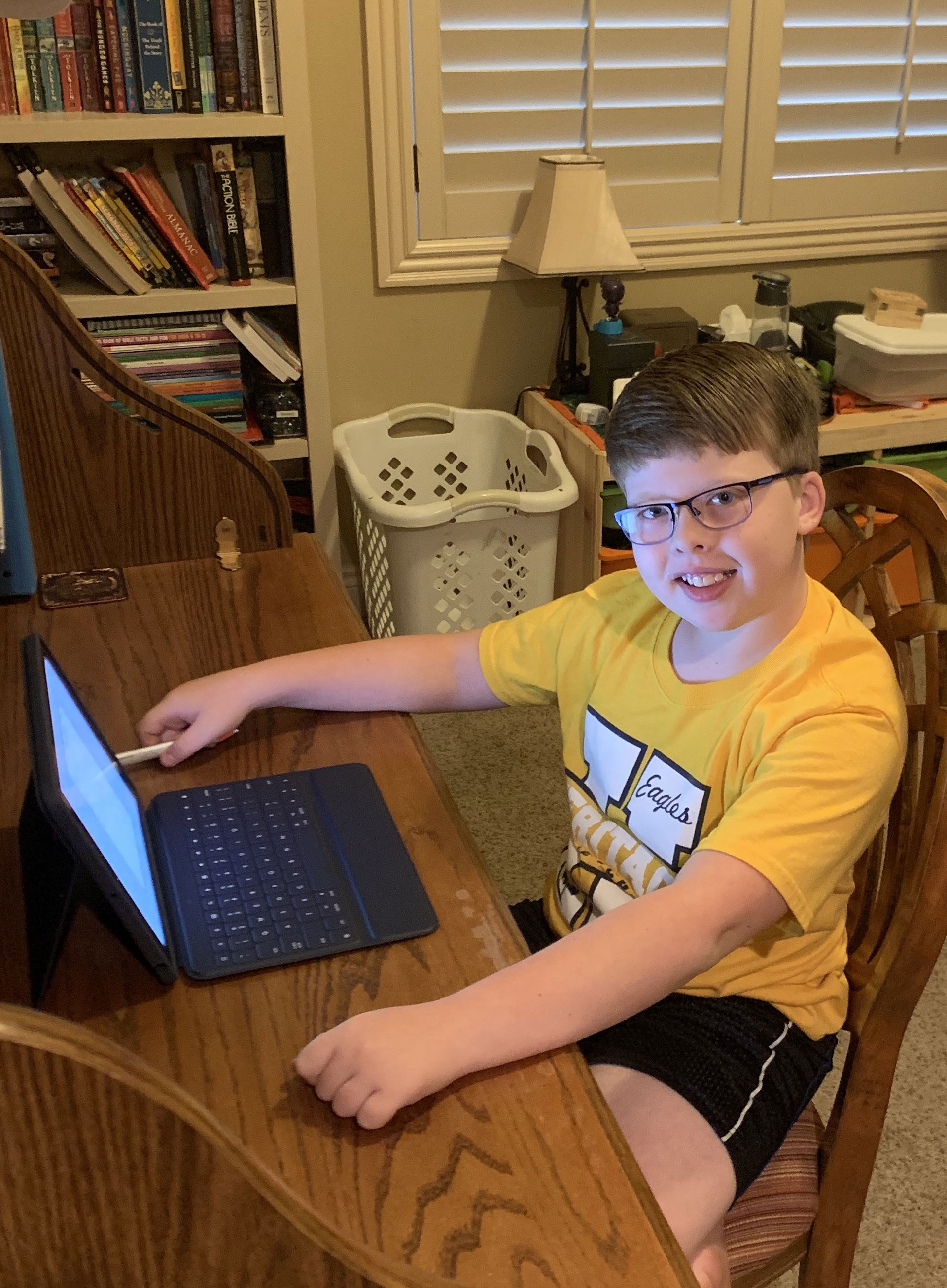 First day of virtual 6th grade!
He can most often be found reading books. He is CRAZY about all things Harry Potter, Lord of the Rings, Hunger Games and anything by Rick Riordan.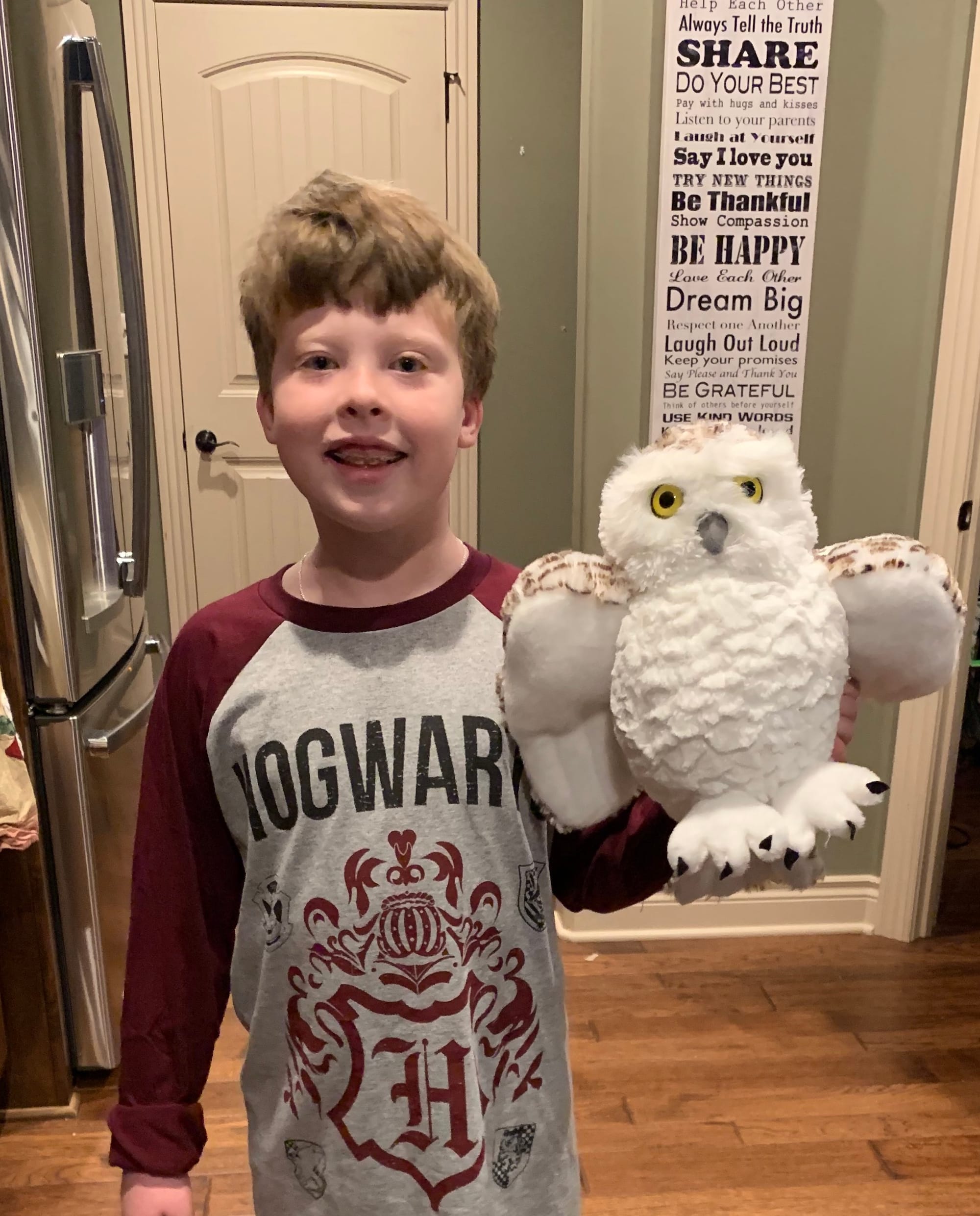 Turning 11 and got his Hogwarts letter!
He has been in Scouts since he was in 2nd grade and recently just got his Tenderfoot rank.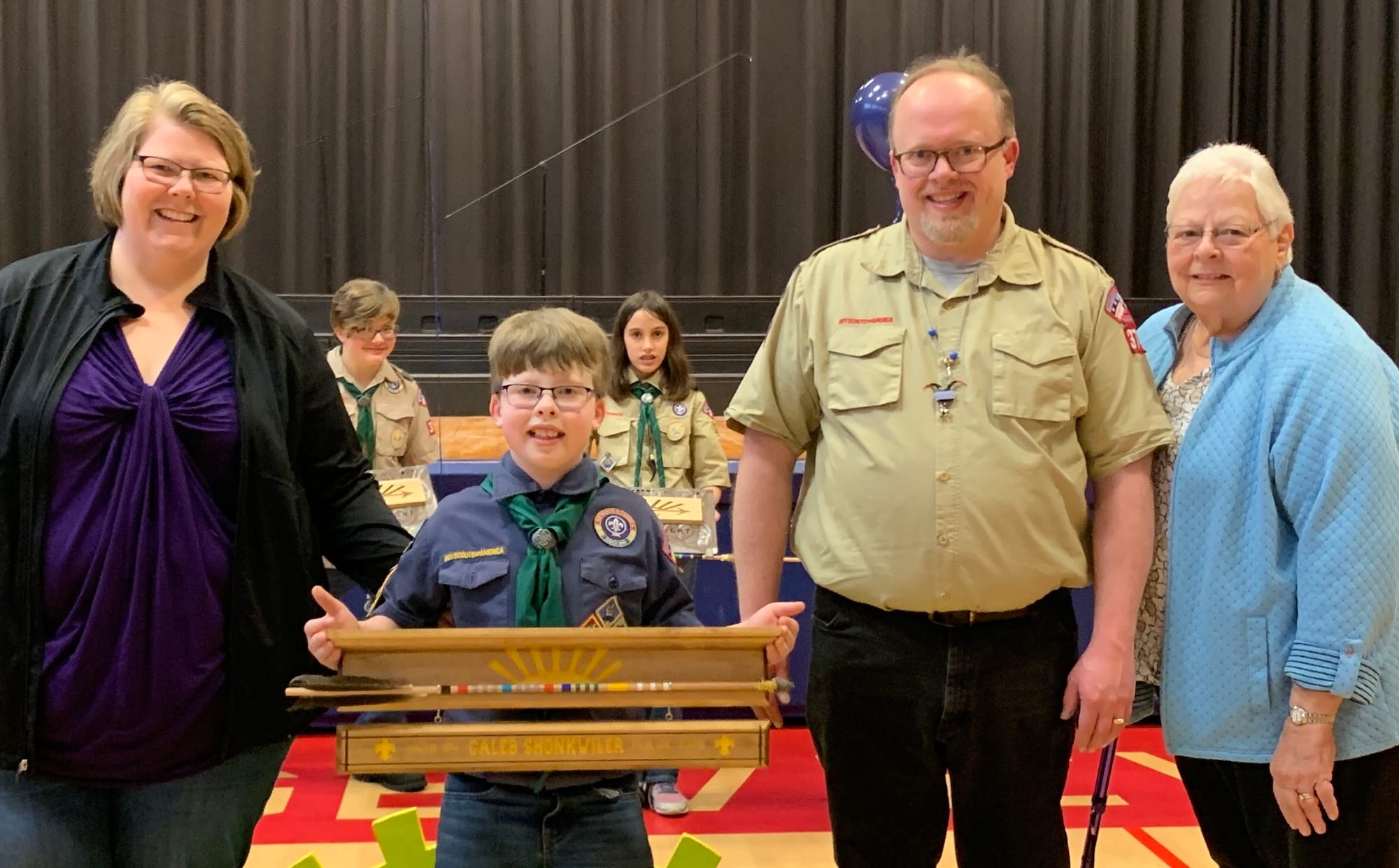 Caleb at his Scout Crossover ceremony
He loves to swim and if you're near the pool, you will end up wet from a water gun aimed your way. He adores any kind of board games or card games and is ruthlessly competitive.
He is passionate about music and is constantly found humming or singing. He played cello last year and is now starting trumpet in band and wants to be just like his dad and play the baritone someday.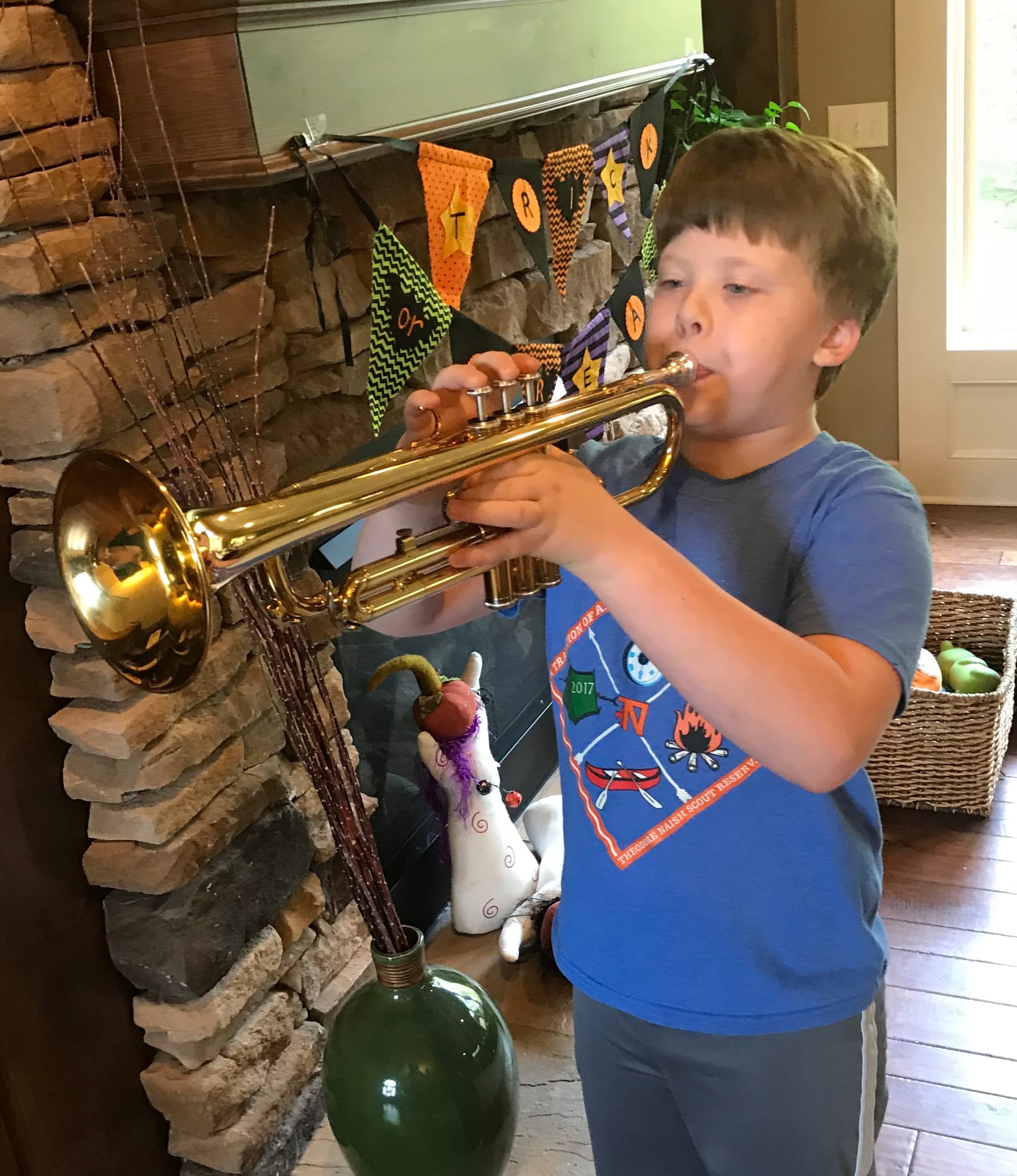 He's OBSESSED with Legos and has over 30 different sets taking up residence somewhere in our basement. His largest accomplishment is the Hogwarts castle from Harry Potter, over 6000 pieces!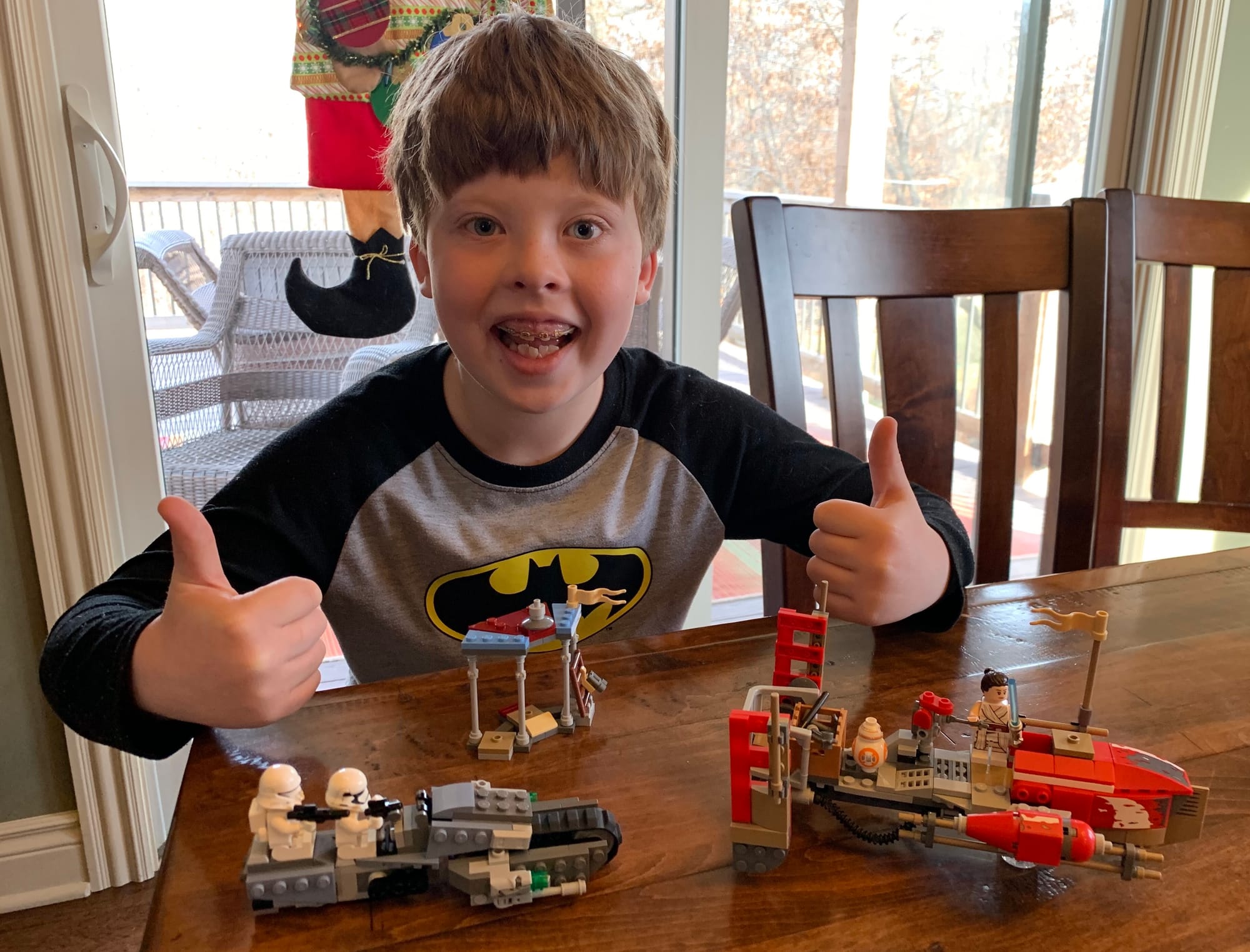 He recently started attending the youth group at our church, Liberty United Methodist. We love to see his faith and relationship with God grow.
But most of all he is a happy, energetic kid who has the biggest smile, the best sense of humor and loves life.